Pump Station Installation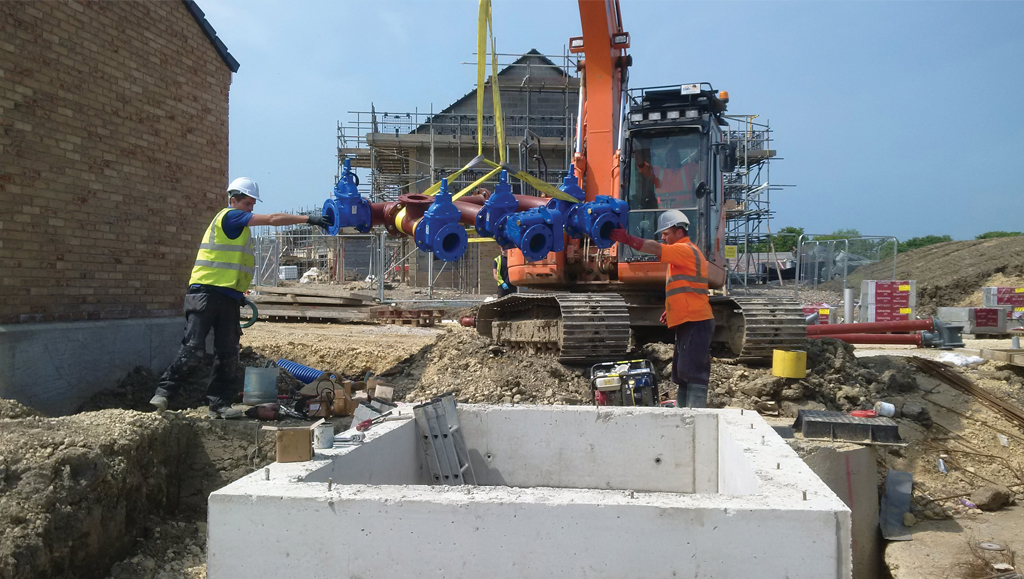 Pumping stations are used to pump water from one area to another instead of a gravity based system. These pumps are designed to collect water and sewage which is then pumping into the sewage network.
Advantage Pumping Solutions are able to provide a complete pump station build service across a wide range of applications. We design and build pumping stations for housing development sites, commercial buildings and industrial sites.
As specialists in adoptable pumping stations and packaged pump systems, our team is able to build your system so you can be safe in the knowledge that your pump will perform optimally and comply with the latest regulations.
To begin working on your pump station project, the first step is to have a consultation with an Advantage pump engineer and designer. We will take the time to fully understand your requirements, including:
● Liquid being pumped
● Flow rates
● Flow pressure
● Pipework requirements
We'll discuss your client's service and maintenance requirements and we will even do a free on-site survey if required.
Following our Proven Process we will recommend the optimum pump solution for your project. To deliver the most cost-effective solution over the long-term we consider pump reliability, energy efficiency and maintenance, not just the cheapest initial investment. When we make our recommendation to you, we will give you all the options and reasons why we recommend a system so that you can make an informed decision.
Our recommendations are always based on your specific requirements and unbiased towards a certain product.
Pump Station Installation
After your pump package station has been built and we've put it through our rigorous testing procedure we'll deliver the system ready for installation.
Manufactured in-house with a robust underground tank as opposed to the installation of concrete rings, our pump stations are delivered to site pre-manufactured with internal pipework, valves and auto-coupling systems in place for quick installation.
Our aim is to minimise disruption during the installation of your system and reduce the time, costs and health and safety risks as a result.
How Long Does it Take to Install a Pump Station?
Our pumping stations are usually installed in 7-10 days. This gives the station time to be fully installed and for the concrete to fully cure.
What happens after the pump has been installed?
Once installation has been completed, commissioning is then carried out before the pump station can be handed over and become operational. Our work is only done when the pumping system has gone through our rigorous commissioning process which is carried out on-site.
What is a Pumping Station and Do I Need One?
Pump stations are used for removing wastewater, sewage, surface water, foul water as well as untreated effluent from a property. You'll need one if a gravity fed system is not an option for your development. If, for example a new drainage system is below the level of the main sewer you will need a pump a station.
What is Pumping Station Adoption?
Pumping station adoption is the process of transferring the ownership of a pumping station to local water authority. The water utility company will then be responsible for any going servicing and maintenance of the pump station after is has been adopted. Advantage can design and manufacture adoptable pumping systems conforming to the latest Sewers for Adoption (SFA) regulations. Making the entire process easier and quicker for you. Our engineers have in-depth knowledge of SFA regulations an will be with you every step of the way from start to finish from initial consultation to the final commissioning report.
If you need help choosing or specifying a pump station for your development call us on 0844 414 6646 to speak to one of our engineers or use our online contact form to tell us about your project.