Adoptable Pumping Stations
When you need adoptable pumping stations which can be taken over by the local water authority, Advantage Pumping Solutions can design and manufacture adoptable pumping stations to suit your site's requirements that will also conform to Sewers for Adoption (SFA) regulations.
SFA (Sewers for Adoption) criteria includes numerous regulations on the design and installation of adoptable pumping stations to be adopted. Advantage Pumping Solutions have worked extensively within these regulations and closely with adopting authorities to design, manufacture and install these adoptable pumping stations.
Some of the key reasons to choose Advantage when it comes to your adoptable pumping stations are:
• Many years of technical experience in designing pump systems
• In-depth knowledge of SFA regulations and requirements
• Access to key contacts within water authorities for liaison and to ensure compliance
• We have flexible and enthusiastic engineers on site with a "make it happen" attitude
Our experience means that we have developed a specific process to ensure your adoptable pumping station projects runs smoothly:
• Initial design visit with developer/client
• Site visit with developer/contractor
• We manage the technical pump station liaison with the water authority
• Commissioning visit with adopting authority
• Technical support through-out the project
For further information on the adoption process please call us on 0844 414 6646 or visit here.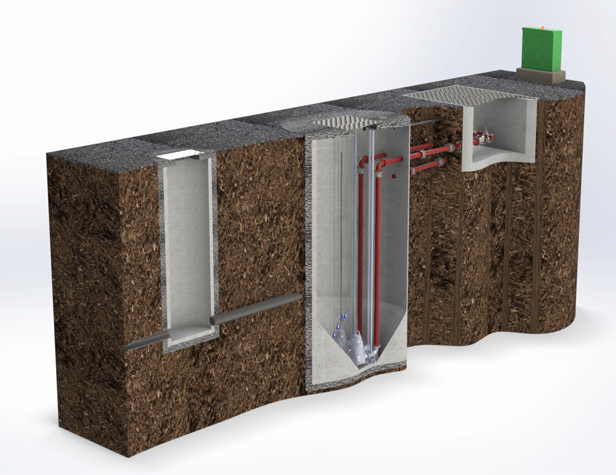 Water Authorites We Work With
Tell Us About Your Project
New Project Enquiry

Existing Project Support