Pressure Booster Systems – BU Range
The Advantage BU Pressure Booster System is a tank and booster set installed within a waterproof tank, designed to act as an underground plant room.
Locating the tank and booster set underground makes it the system of choice if you have a space-critical project. The system utilises one of our pressure booster systems mounted alongside a WRAS approved GRP insulated tank. The system is delivered to site pre-assembled with the equipment mounted within the protective tank complete with a specialist control panel and integrated frost protection.
The Advantage BU Pressure Booster System is fully fitted and pre-wired with an internal light and 13 amp socket for maintenance. A ladder is also fitted within each plant room. The system is supplied with manual by-pass to allow the water supply into the system whilst maintenance is being undertaken.
It is also supplied with a control panel with integrated pump inverter control. The panel has a fault signal for integrating into your site's BMS systems. Further options include GSM remote monitoring.
The unit simply requires a water supply in, the delivery pipework out, a feed to a drain point, a vent and an electrical supply. Installation is generally carried out by your civil contractor. The units are designed to be lowered onto a pre-cast concrete base and requires concrete back fill around the unit.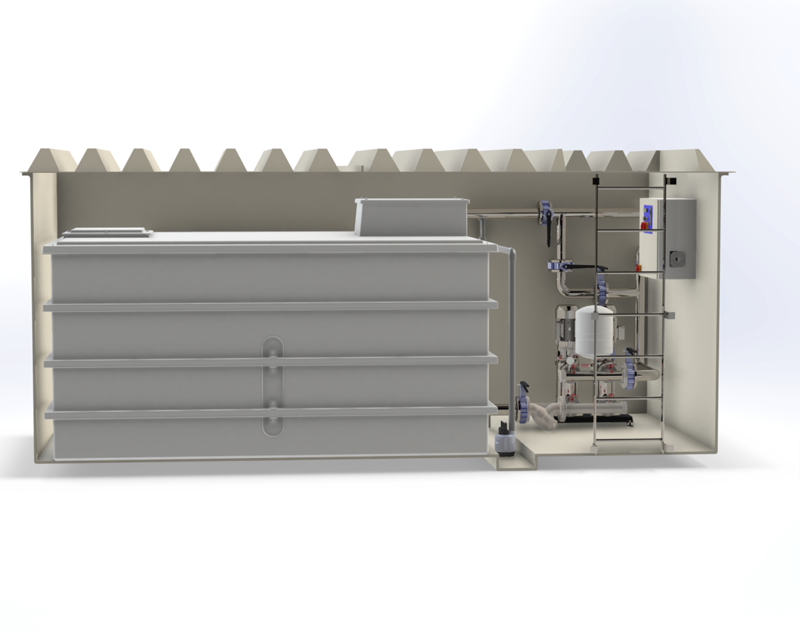 Tell Us About Your Project
New Project Enquiry

Existing Project Support