Pressure Booster Systems – BA Range
Advantage BA Pressure Booster Sets are enhanced versions of our standard Pressure Booster systems. They feature a storage tank mounted above the booster and are set on a common framework. Hence, a BA Pressure Booster System is often referred to as a complete system.
The BA tank and booster system has been designed for quick and easy installation. The fully integrated system includes all valves and strainers needed. It simply requires an electricity supply, one pipe in and one out.
This system is also a popular solution if you have limited space but still require the power of a quality pressure boosting system, the BA's tank being located above the booster gives it a smaller footprint.
The BA system has the following great features:
Complete all-in-one unit to make installation easier and quicker
Choose a complete system to save you valuable time spent choosing the individual elements of a solution
Fully tested before leaving our assembly works reducing the scope for issues on-site
Compact unit has a tight footprint, ideal for installations where space is at a premium
Various tank sizes up to 6,000 litres are available as standard for the BA Pressure Booster System. The tank is insulated and comes complete with an air gap, a built-in overflow and air vent.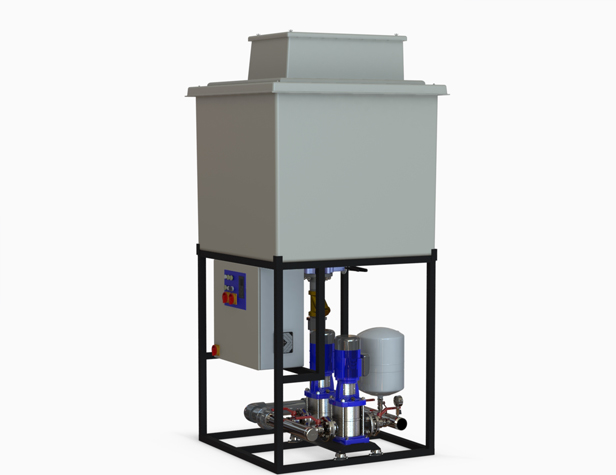 Tell Us About Your Project
New Project Enquiry

Existing Project Support