We've got a fabulous package of options for you
Pump stations are an integral aspect of many developments today. Advantage Pumping Solutions are specialists in the field; manufacturing, delivering and commissioning our range of pump systems within market leading time frames.
Pumping stations are used where normal gravity systems will not work. This could be due to an insufficient gravity fall or because the new drainage system is below the level of the main sewer.
Our package pump stations are manufactured in-house and utilise a high-quality, robust underground tank as opposed to the installation of concrete rings to form a pump station. They are delivered to site pre-manufactured with internal pipework, valves and auto-coupling systems in place for quick installation. This minimises installation time, cost and health and safety risks.
Every system we build is designed with ease of maintenance in mind, with easy removal of pumps and other components for annual maintenance. This ensures that your station runs smoothly year after year. All our stations are built to the standard BS EN: 752:2008.
At Advantage, we understand that sometimes lead times can be short. We're here to respond and with large stocks of components we can deliver your pump station within industry leading timeframes.
Our pump stations are designed for a wide range of applications including sewage, foul water, surface water, storm water and untreated effluent.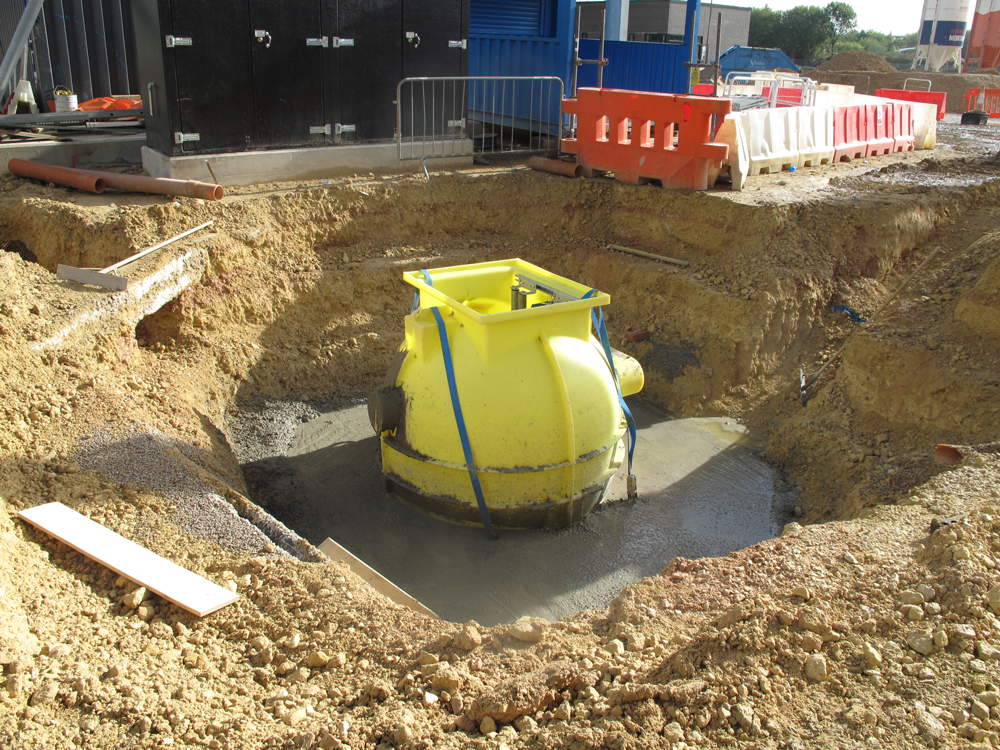 Larger systems with pumps mounted within a horizontal tank, with a storage capacity of up to 300,000 litres
Can't find what you are looking for? Let one of of our friendly pump experts help you choose the right pump configuration for you project.
As an independent supplier with over 20 years technical pump experience we can source pumps for every application.
Give our friendly team a call on 0844 414 6646 or use the contact form below.
Tell Us About Your Project
New Project Enquiry

Existing Project Support