Pressure Booster Systems – BP Range
The Advantage BP Booster Set is a combined tank and plant room system. The pressure booster set sits within the plant room.
If your property cannot accommodate a booster set within an existing plant room, the Advantage BP could be the perfect solution for you.
The unit includes a WRAS approved GRP tank with a GRP plant room moulded onto one end which will house and protect the pressure boosting system. The system is delivered to site pre-assembled.
The Advantage BP Booster Set is fully fitted and pre-wired with an internal light and 13 amp socket for maintenance. It is also supplied with a control panel with integrated pump inverter control. The panel has a fault signal for integrating into your site's BMS systems. Further options include GSM remote monitoring if needed.
The unit simply requires a water supply in, the delivery pipework out, a feed to a drain point and an electrical supply. The units are designed to be lowered onto a pre-cast concrete base in accordance with the installation guide.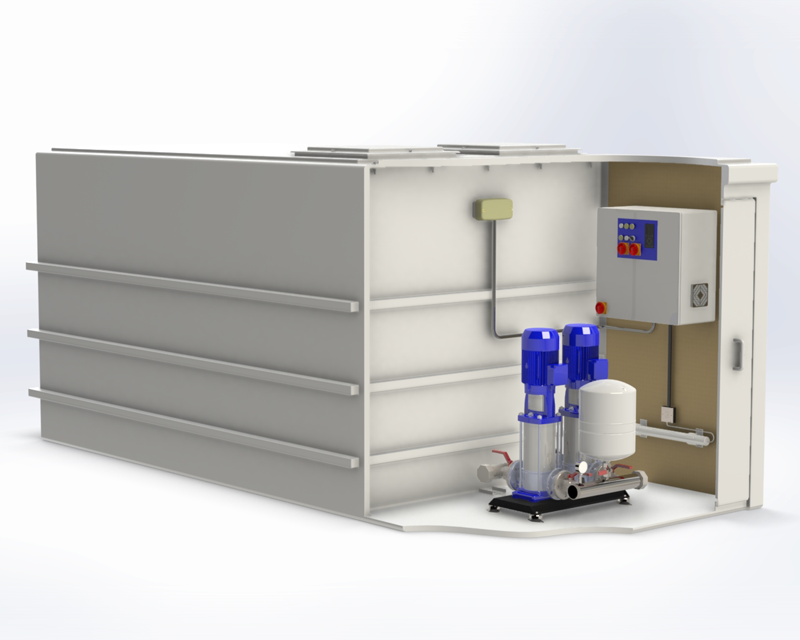 Tell Us About Your Project
New Project Enquiry

Existing Project Support