Bespoke Pumping Solutions
Bespoke pressure boosting systems and pump station solutions
At Advantage Pumping Solutions, we know we have a fantastic and flexible range of pressure boosting systems and package pump stations. Whilst these give us a tremendous amount of flexibility to meet the needs of the majority, we also know that there are times when standard won't suffice and specialist pumping solutions are required.
You may not know whether what you require can be provided by our standard products, but rest assured when it comes to commercial and industrial pumping projects, we're capable of delivering pumping solutions whatever your needs. Advantage are specialists in designing bespoke pressure boosting systems and pump stations, but also in extending those elements into larger integrated projects for you.
Pressure boosting systems are vital to provide effective water flow and pressure solutions for both domestic and commercial properties. Advantage bespoke systems can be engineered to your specifications. This is particularly useful if you're undertaking a large project that needs multiple pumps with specialist control systems.
Bespoke pump stations can be developed by Advantage to your site specifications. For example, if you require rain monitoring control units or tanks to store more than 300,000 litres, our engineers can incorporate these into our designs. Your pump options can also include multiple pumps – whatever you need we can meet your requirements.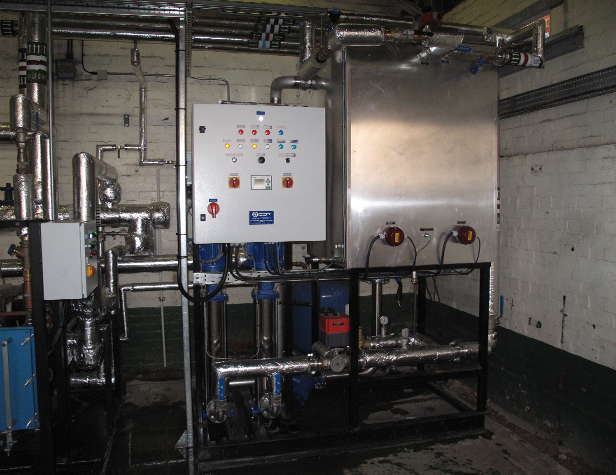 Tell Us About Your Project
New Project Enquiry

Existing Project Support