Packaged Pump Stations – C Range
C-Range pumping systems from Advantage Pumping Solutions feature a GRP pumping chamber together with an attached valve chamber for easy maintenance.
It is the optimum health and safety option for quick, easy and safe installation and maintenance.
The system comes with a GRP wet well and has a valve chamber attached to the tank. The pipework rises up to the valve chamber and all valves are mounted within it. This means maintenance is very easy and in the event of a problem an operator doesn't have to enter the wet well.
All Advantage packaged pump chambers have been developed for ease of maintenance. This includes the incorporation of guide rail pumping units in large systems, allowing for easy access to the system and removal of necessary equipment. Internal pipework, isolation and non-return valves are installed as standard in Advantage pumping chambers. The S-range conforms to the British standard BS EN: 752:2008.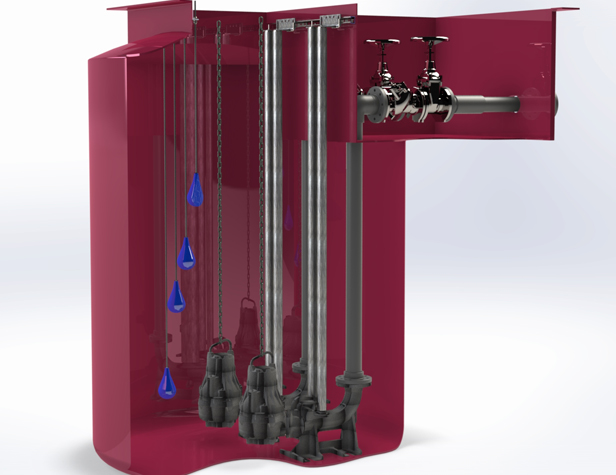 The maximum capabilities of this range of pressure booster sets are:
| | |
| --- | --- |
| Max. diameter of pump chamber | 3.0m |
| Max. depth of pump chamber | 8.0m |
| Max. flow rate from system | 200 l/sec |
Tell Us About Your Project
New Project Enquiry

Existing Project Support